Property from the Late Professor Bernard Nevill & Withnail and I
14 January 2022
Bellmans is to auction the property of the late Professor Bernard Nevill including furniture, paintings and works of art from the film set of Withnail and I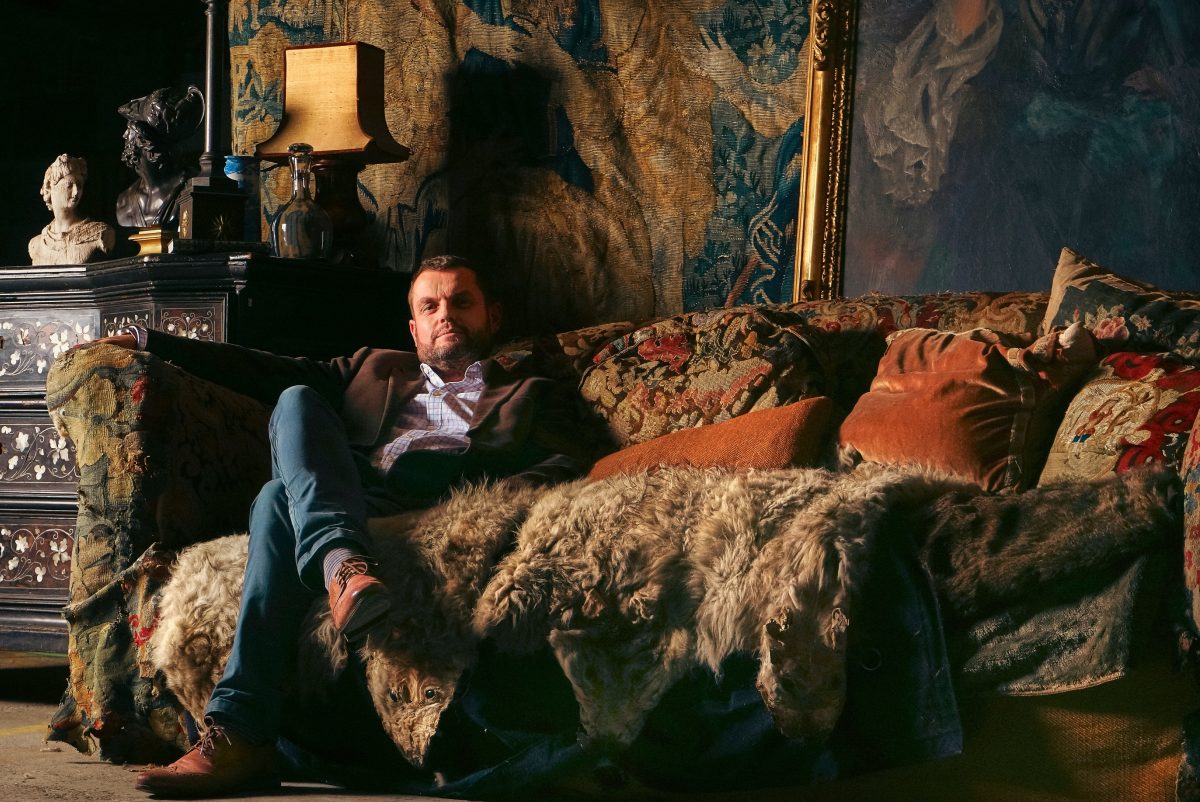 Withnail and I, the British black comedy from 1987, has been described by the BBC as "one of Britain's biggest cult films" and established Richard E. Grant's film career and celebrates its 35th anniversary this Spring. Set in 1969, it follows two unemployed actors as they decide they need a holiday and borrow the cottage owned by Withnail's eccentric Uncle Monty, played by Richard Griffiths.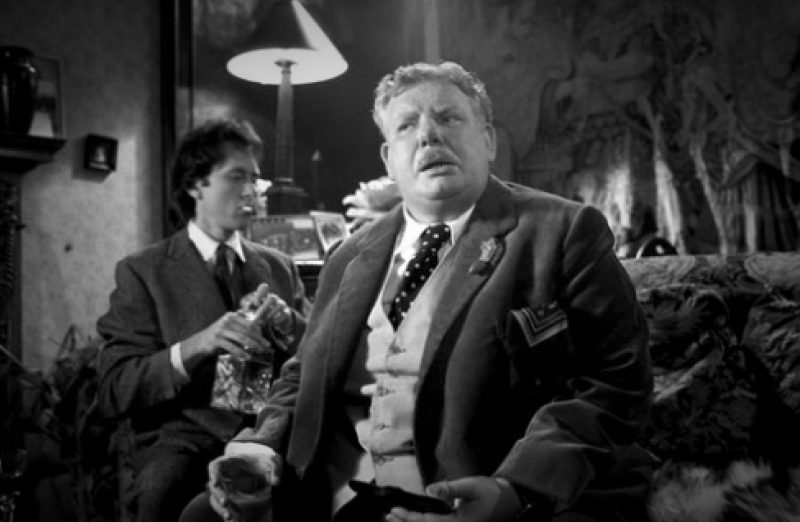 Uncle Monty's luxurious house in Chelsea was in fact the home of Professor Bernard Nevill - West House, Glebe Place - and the scenes were filmed in his living room. Bellmans is now including the furniture and works of art from this film location as part of the auction of his estate. It will be part of Bellmans' February Interiors sale of Works of Art, Furniture and Picture & Prints, held from 22nd to 24th February 2022.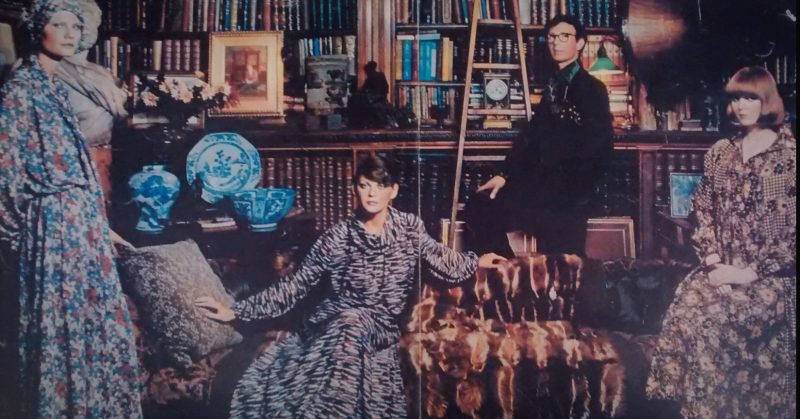 Professor Bernard Nevill (1930 - 2019) was well-known as a textile designer and educator. He taught as a lecturer at the Central School of Art and Design from 1957-60 and then at the Royal College of Art and St Martin's School of Art from 1959-74. He inspired his students by taking them to museums and galleries, turned them on to the aesthetic vocabularies of William Morris, the pre-Raphaelites and the Ballets Russes. Among the star designers he taught were Zandra Rhodes and Ossie Clark and he had a discreet, but powerful effect on more than half a century of British fashion and decor.
We were lucky enough to talk to Dame Zandra Rhodes, DBE, one of Britain's leading fashion designers:

"Bernard Nevill taught me for one term at the Royal College of Art Textiles School. He was a meticulous colourist with a unique and stylish personality. He ran Liberty's at the height of its textile fame, with his 'Jazz' collection becoming one of his most famous textile designs. Although I didn't know him that well at college, I got to know him through his collection of antique furniture. He happened to like me and I later visited his house several times. He had an incredible eye, and an amazing house in Chelsea. He loved big, dramatic pieces of furniture, pieces not many people could have given housing to."
In his spare time Bernard Nevill was a collector, in fact a hoarder of antiques, and his hobby was to restore houses and stuff them with the purchases he made all over the place. Wherever he went he would be looking out for a bargain. He had a particular love for Victorian art, which had rather fallen out of fashion due to the fact that most pieces were rather massive. Collecting was almost "a disease" as he tried to save books, textiles, clothes, furniture and objects from death, often even from skips. His collection became rather vast and he soon started collecting buildings and architectural salvage as well. His first house was West House in Chelsea, bought from the Church Commissioners in 1976 and designed in 1868 by Philip Webb, William Morris's pet architect. It was here that Withnail and I was filmed.


His lecturer's income hardly supported his collecting habits though and he started to work as a freelance designer on the side and in 1961 the famous London department store Liberty & Co recruited him as a design consultant, then design director. Nevill's Liberty collections came out of the decorative encyclopedia in his head and guaranteed the success of the printed textiles which were so important for fashion in clothes and homes from the 1960s to the 1980s.

Yves St Laurent and other Parisian houses bought his prints, as did Nevill's former students. He continued designing textiles for designers around the world after he left Liberty's in 1972. His 1981 English Country House collection for Sekers influenced the shabby, cluttered tone of 80s interiors, and many period television series since. The location hire fee for Withnail and I funded his collections, too. Nevill loathed the film as being "too near the bone"; its director, Bruce Robinson, and stars tried to work when Nevill was out shopping, as he was hungry for company and fussy about props.

When Nevill fell ill at 80, his accumulations were released back into the world. West House was sold in 2011, and most of its contents were auctioned, but he took the most perfect possessions to a new home, a flat in Cheyne Walk, Chelsea. Crates of wonders were parked in various places until his death. Highlights from the auction are a first half 17th century Flemish historical tapestry depicting a battle scene, probably Brussels, 291cm high & 504cm wide (estimate £2,000 - £4,000) and a large chesterfield style sofa with arched back and outswept arms on mahogany (estimate £4,000 - £6,000).


An Italian bronze bust of Plato or Dionysus, after the Antique, probably cast by the Chiurazzi Foundry, Naples, circa 1870 is estimated at £1,500 - £2,500, while a pair of French ormolu ten-light candelabra are expected to fetch £1,000 - £1,500 and a bronze figure of Neptune, after Giambologna, possibly Late 17th Century / 18th Century, which carries an estimate of £400 - £600. An 18th century Italian mother-of-pearl and pewter ebonised commode (estimate £2,000 - £3,000) can be found next to a Victorian oak octagonal center table in the manner of Philip Webb (estimate £1,500 - £2,500) and a Victorian oak framed open armchair with studded green leather upholstery on turned supports (estimate £500 - £700).

Among the paintings is a portrait of a lady and a large landscape by Thomas Edwin Mostyn (British, 1864-1930). The oil on canvas is titled Peace, measures 175 x 236cm and it is estimated to fetch £5,000 - £8,000. The Portrait of Lady Hamilton is a three-quarter length portrait by Henry Harris Brown (British, 1864-1948) and at 136 x 91cm, it carries an estimate of £1,500 - £2,500.

William Pasfield says: "We are absolutely thrilled that we are selling the iconic furniture, paintings, furnishings and works of art admired by many Withnail and I fans over the years. It is a great opportunity to recreate Uncle Monty's eccentric style in your own home."

The Trustees and Executors of the estate have confirmed that all the proceeds from the sale will be donated for a good cause to UK registered charities in loving memory of Bernard Nevill.


The catalogue will be available to view online from 11th February, 2022. The auction will be included in the Interiors section, 23rd February, 2022 from 11:30am at the West Sussex location and on bellmans.co.uk. Please click here to view and download a PDF of the printed catalogue or join us on Pinterest to view further images.
Viewing details as below and all our welcome to come and join Bellmans at Uncle Monty's with the opportunity for a sherry and a Withnail selfie on that sofa!
Click here to view all the selfies so far!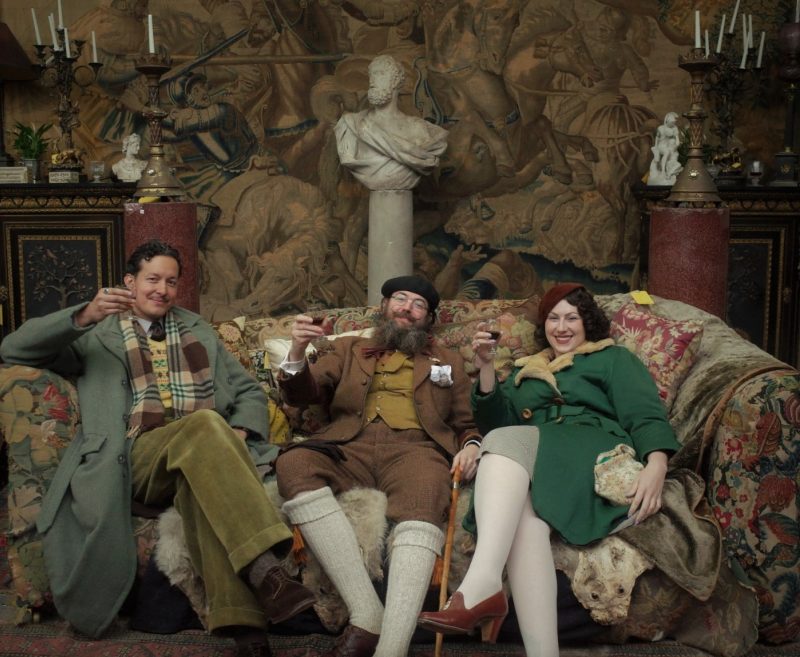 OPEN FOR VIEWING:
Friday 18th February | 9am - 5pm
Saturday 19th February | 9am - 12.30pm
Monday 21st February | 9am - 5pm
Tuesday 22nd February | 9am - 5pm
Wednesday 23rd February | 9am - 11:30am

Teas, coffees, bacon sandwiches and other hot & cold refreshments will be available to purchase courtesy of Fee and Marsha on Monday 21st. Tuesday 22nd to Wednesday 23rd complimentary teas, coffee and cakes will be available with charitable donations welcomed.

Appointments are not currently required but may be subject to change following government COVID guidelines.