Shakenhurst Hall, Worcestershire | An English Country House Collection
08 July 2022
Bellmans is delighted to present a unique selection of books, jewellery, silver, works of art and fine paintings formerly from the historic Shakenhurst Hall in Cleobury Mortimer, Worcestershire. This collection, from one of the most exclusive residences in the West Midlands will be included our forthcoming 2022 auctions.
The Shakenhurst estate boasts a lineage back to the Domesday Book and had been owned by the Meysey family, with outright ownership from 1349. It briefly left the Meyseys in 1901 but returned in 1961 having been passed back to Michael Meysey Wigley Severne and his wife, Rachel, a famous model and socialite in the 1950s. Known as 'The Swan', Rachel Severne, (née Fitzgerald), was the daughter of the 28th Knight of Glin, growing up at the family home Castle Glin in County Limerick. Michael passed away in 2007 and his daughter, Amanda Severne, tragically died a year later. Amanda was a book illustrator and coordinator in the animation business, having worked on much loved animations including, Pink Floyd's film The Wall, and Raymond Briggs' The Snowman. The estate consequently came onto the market for the first time in 2010 and Bellmans is now selling part of this important family collection.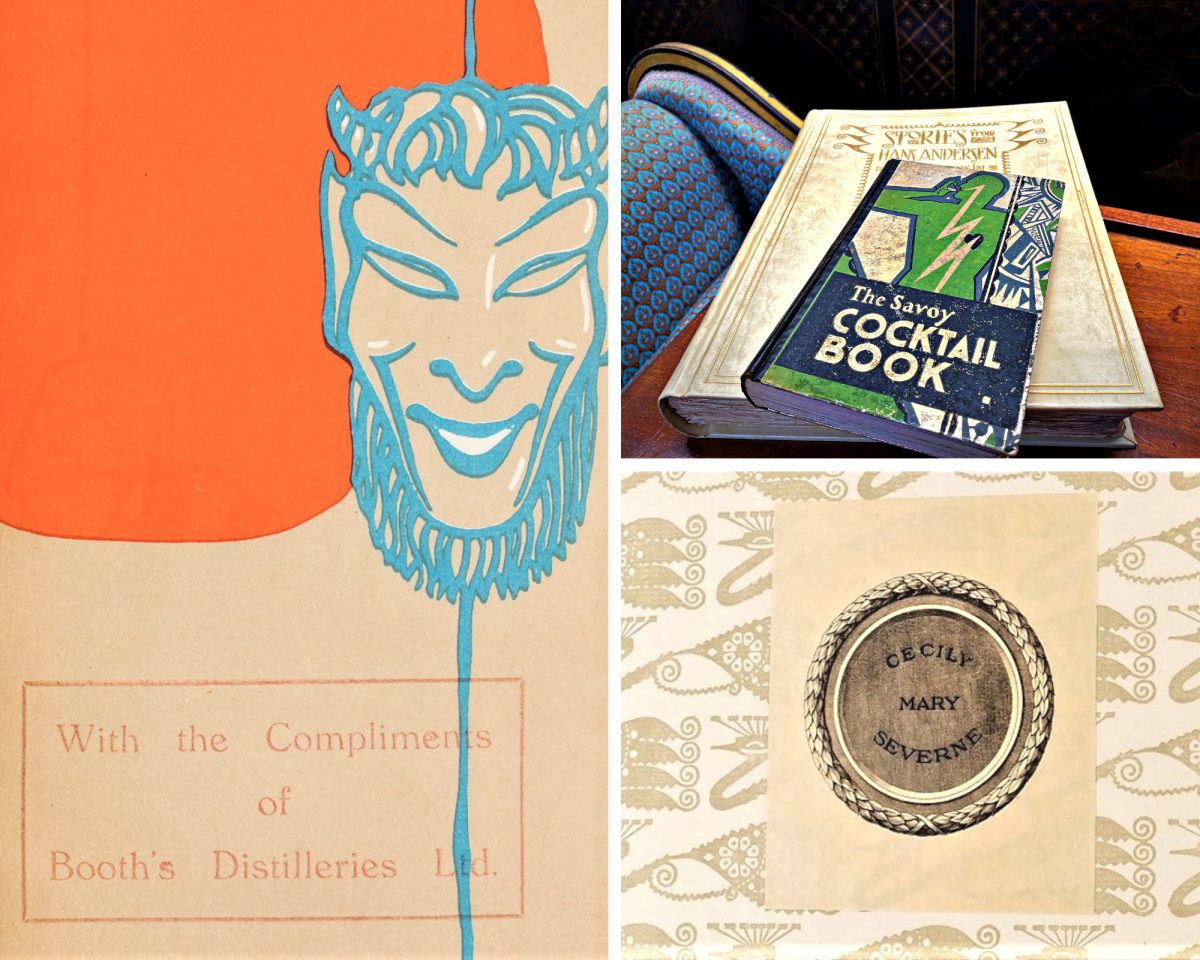 Items will be included in various auctions over the next few months, starting with the Printed Books, Manuscripts and Maps auction, 14th July at the West Sussex Auction Room. It features a selection of books, including a copy of The Savoy Cocktail Book, London, 1930, by Harry Craddock (1876 – 1963). This coveted book, is a complete compendium of the Cocktails, Rickeys, Daisies, Slings, Shrubs, Smashes, Fizzes, Juleps, Cobblers, Fixes, and other Drinks, known and widely consumed in the 1930s, is a first edition, second issue and estimated at £200 - £300. Another featured book highlight is an enchanting first and signed edition of Edmund Dulac's (who was a friend of the family), Illustrated Stories from Hans Andersen, London 1911, with twenty-eight mounted coloured plates with original pictorial vellum gilt binding (estimate £700 - £1,000).
Further lots from the collection will also feature in Bellmans' August Interiors auction including a fine Victorian 'Duchess' style walnut dressing table (estimate £200 - £300) and a charming oversized Tiffany & Co carriage clock (estimate £120 - £180).
Harrison Goldman, head of Bellmans' London, says: "It is always a great privilege to look at a private collection of such importance. English country houses offer, to this day, an opportunity to go on a journey of discovery. Having been assembled over generations and not always studiously catalogued, collections like this often hide the unexpected among what we would expect to find in a Grade II-listed Georgian style house."
Look out for further highlights stories - August will see the sale of the magnificent jewellery collection, with the collection of fine paintings to be sold in our October Old Master, British and European Paintings and November Modern British and 20th Century Art auctions.
Printed Books, Manuscripts and Maps Auction, 14 July, 1pm is now live online and available to browse and bid at your leisure. This unique sale showcases an abundance of literary treasures, enchanting children's classics, first editions, rare maps, manuscripts and delightful bindings. From John Ruskin to Beatrix Potter and Jane Austen to Winston Churchill, there really is something for everyone to enjoy.
The auction is open for viewing:
Monday, 11 July | 9.30 - 4pm
Tuesday, 12 July | 9.30 - 4pm
Wednesday, 13 July | 9.30 - 4pm
Thursday, 14 July | 9.30 - 1pm
For further information about this auction, please click here or contact our specialist, Nicholas Worskett | [email protected] | 01403 700858.